Sodality is a unique way of engaging with your members and donors through a single-window mobile app platform that will help your organization grow, raise, and engage better with your users.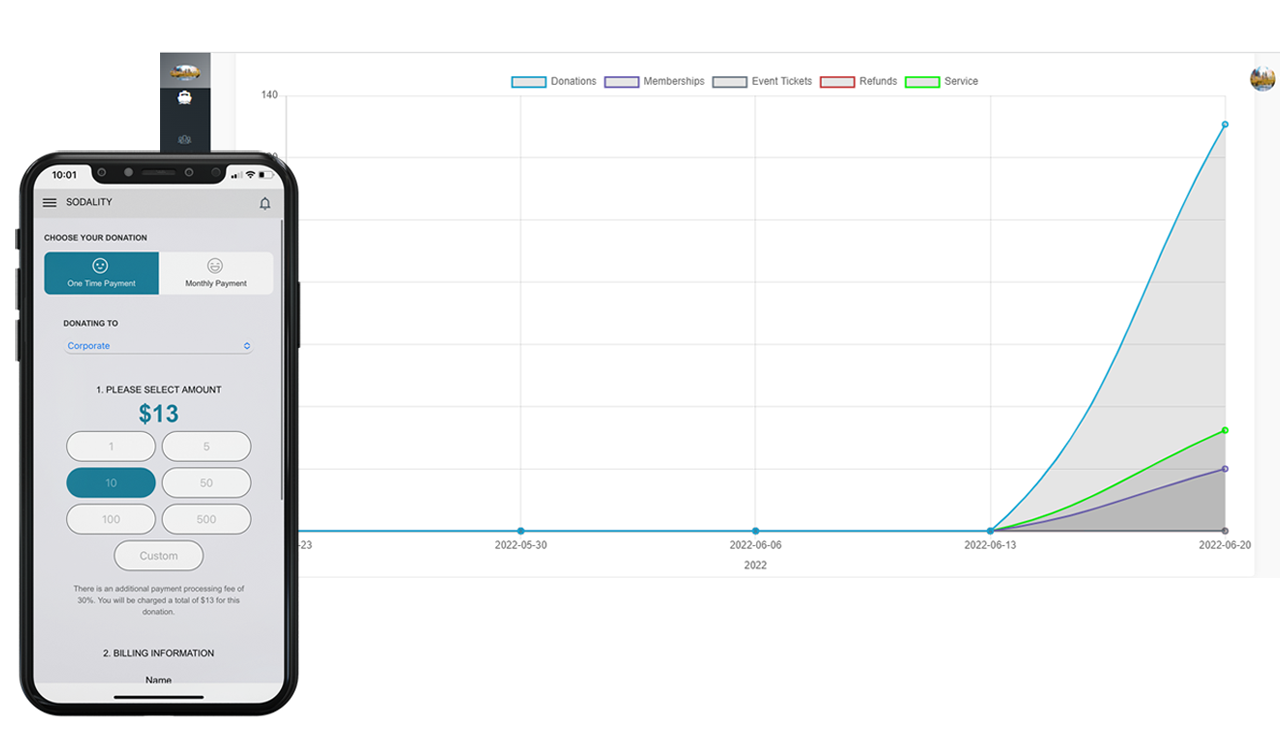 Get your own branded mobile app that you can now offer to your member donors to engage with your organization wherever they are anytime.
No need to spend your capital in building custom mobile app anymore. Ask Sodality experts to help with your own branding on the mobile app platform.
Start accepting payments from your own branded app now. Users can choose to pay via credit or debit card through the app.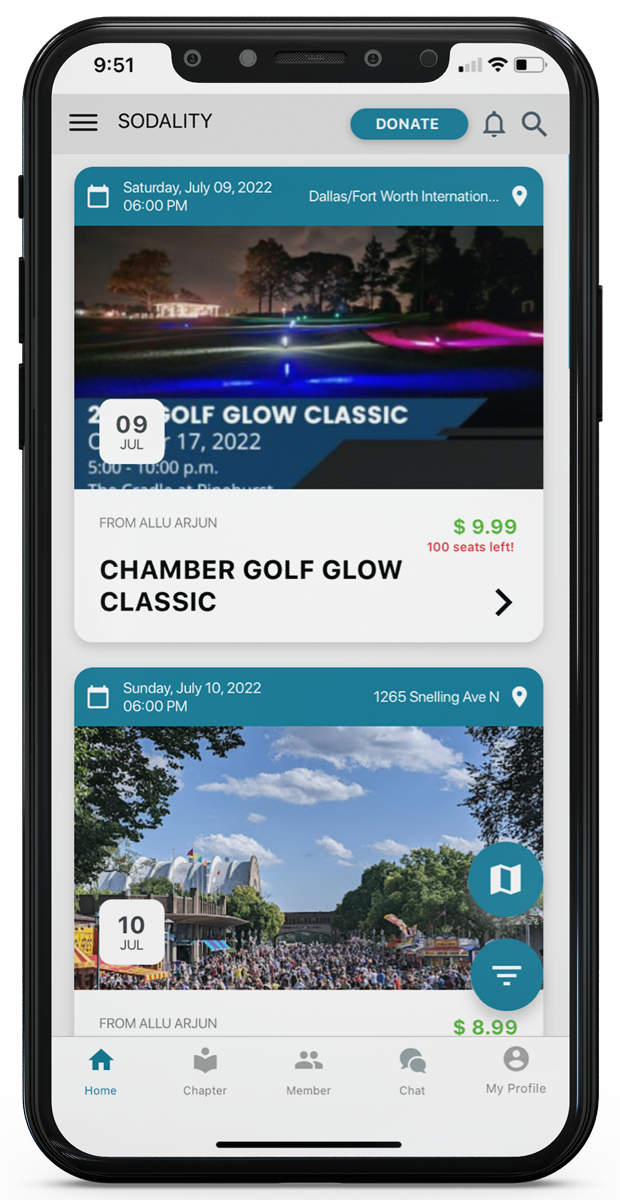 After the initial setup your organization simply pays monthly with no long term commitment to help you with updated and new features every month.
No need to wait for physical signups for your members. They can now use your ap to signup for your organization and start interacting directly through the mobile app.
Manage your scriptures, audio notes and books to be made available for the users. The library is an amazing way to keep your users engaged with organization's mission.
No setup fee. No monthly fee. No contract. No credit card required!

Standard 10% payment processing fee
Unique whitelabel branded app platform